---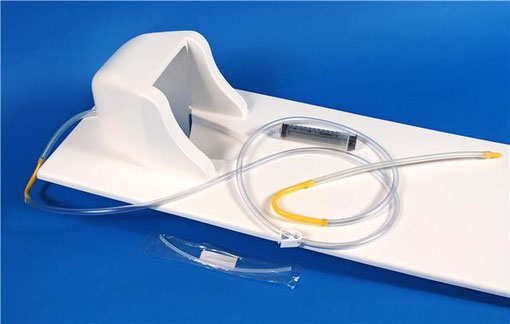 Our boards are used for self-administered colonics in the privacy of your home, with no mess and ease of use. They are also in use at Detox and Health Centres such as The Sanctuary,Shantisom Spain, Anamchara,Karuna and smaller health centres.
THE ORIGINAL AND BEST
BOARD FOR LIFE
see instructional video at bottom of this page
The rectal tip is flexible and comfortable.
about 2 inches of tip is inserted
PLEASE
READ
PAGE
MARKED" IMPORTANT"
PLEASE
£375 inc UPS next day delivery to uk mainland
Now in our 14th Year
Just Add Water!
ALL BOARDS SENT FROM THE UK.. NO IMPORT CHARGES!!!

WHY DO PEOPLE  HAVE COLONiCS
A question often asked,and the answer can be based on fact and sometimes there are deeper issues.
Leaving nature to take its course is fine,except we often eat de-natured or lifeless food and liquid. The body can over time probably adapt, but in so doing uses more energy than needed just to extract goodness from our foods. Cleansing,affords us the tool to help rid the body of a build up of toxicity and creates a signal for the rest of the body to follow to detox. Certainly from accounts, Colonic Irrigation leaves one feeling refreshed and lighter, sometimes this is also an emotional cleanse out with the old in with the new!    Certainly, if you are not squeamish, and examine the debris that leaves the body you may find parasites and very odd shaped material that has been carried around sometimes for years.
Often people use Colonics as part of a health regime ,better diet,exercise and as a preventative measure due to regular evacuation with less toxicity build up in the body. Certainly there is plenty of information out there on benefits, but these are gradual and many people start to experience better energy levels, better skin,and a myriad of other benefits. Whether you have a colonic done for you or self administered in the comfort of your own home,the results and experience are ones of ridding the body of impacted waste, less toxicity and a feeling of lightness and relief.
THE BOARD IS CONTOURED FOR A SNUG FIT, NO MESS
THE LENGTH OF THE BOARD ALLOWS YOU TO LIE FLAT WITH COMFORT
THE BOARD IS FULLY WASHABLE.
DO YOU KNOW WHAT YOU ARE EATING? AND IS IT THE RIGHT COMBINATION?
ARE YOU DETOXING,CHANGING DIET,STRESSED? THESE CAN AFFECT OUR REGULARITY AND LEAD TO TOXIFYING OUR SYSTEM
. COLONICS IS NOT SOMETHING WE SHOUT ABOUT BUT MORE AND MORE PEOPLE ARE SEEING THE BENEFITS AND IN THEIR OWN HOMES. CLEAN OUT YOUR SEWERAGE SYSTEM, SIMPLY, EASILY,EFFECTIVELY. YOU WILL NOT BELIEVE THE GUNK THAT COMES OUT THAT YOU MIGHT HAVE BEEN CARRYING FOR YEARS!

"DEATH BEGINS IN THE COLON" (HIPPOCRATES)

Why might we need colonic irrigation.
Weight Loss is a by-product of the important effects of gently flushing the bowel with water. However weight loss through colonicirrigation for many is an undeniable fact. The fecal matter that can build up in the colon over time can lead to a variety of health conditions,but one is unexplained weight gain.Although variable between individuals, the average colon contains between one to five pounds of stagnant material. Colon Hydrotherapy will help flush these toxins away. Sludge builds up possibly blocking the inner membranes fo the colon which develops leaks through the colon wall, these along with water and electrolytes find their way into the blood. This is autointoxication.
Some of the benefits of this process are reported as
Increase of energy
Maintains regularity and lessens constipation
Increases the absorption of vitamins and nutrients
Makes the digestive system more effective.
Of course for whatever reason you do colonics,whether it is smoother glowing skin or weight control or removing the compacted waste ( which looks like the rubber from broken tyres found on the side of motorways) that we might have been carrying for years,ultimately you have a tool to last years to assist in any of the above.
Made in the U.K., there are no import charges etc.
ORDERING IS EASY

Everything you need to get going. You will need a water container,plastic jerry cans are good. Anything from 20 litres to  30 litres.The system is gravity fed water at very low pressure, the secret is low pressure water and tummy rubbing, the water flows in and out by itself, no holding or discomfort.
EASY,SIMPLE,EFFECTIVE

ALL BOARDS ARE SENT FROM THE UK.NO IMPORT CHARGES OR TAX...THE PRICE YOU SEE IS THE PRICE THAT YOU PAY.

Shipping included  by UPS  for UK 24 hour delivery
European delivery is by UPS.Please contact us for shipping rates.
We take PayPal,Cheque or Bank Transfer.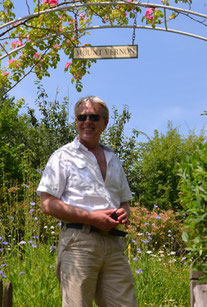 HOWARD GIMBER  07971 555415
click the contact page above for more information or ordering

e-mail   howardegimber@hotmail.co.uk
The Pinkboard Home Colonic Irrigation board is a U.K. made board,which comes supplied with all the tubing,syphon, and rectal tip and full instructions.
The UK is one of the most constipated countries. Food transit through the body should be 12-24 hours, typically, for many it is 72 hours.
HOWARD GIMBER has spent many years training and exploring the energies of the body.
currently trained in Tai Chi (Lee Style),Hypnotherapy, Acmos Bioenergitian,Qualified Scenar Therapist,Reiki Instructor,Electro Crystal Therapy,Assemblage Point Therapy. Qualifications in Shiatsu,Tui-Na,Cosmetology (Scenar).Interests in Colonic Irrigation especially in developing a simple device for people to use themselves in the comfort of their own homes.

Over the years, the Home Colonic Irrigation Board has been sold to private individuals who wish to cleanse simply and effectively in their own homes. It can be used by more than one individual, as long as separate tubing and rectal tips are purchased.
Easy,simple and effective,the process takes about forty minutes, using around 25litres of water. the water flows at a gravity fed low pressure and flows in and out without the recipient having to hold in any water. Relaxation is the key as well as gentle tummy rubbing.
The rectal tip is the diameter of a pencil and is inserted only three inches. The beauty of this procedure is that all the waste exits the body around the tip which stays in place throughout.
Many people starting a new diet or lifestyle recognise that a new diet is ineffective if we still have years of impacted waste in our colons toxifying the blood.
A new diet cannot be effective if the bowel has years of corrupted waste!
Importantly this process is clean (all the waste goes down the loo) unlike enemas, which have their place, but can be messy.
Procedure
Fill container with water
Put tube in container and draw water through with the included syringe
Affix tube to back of board
Lie on board, sliding onto rectal tip
Open clip on tubing to allow water through
Let water enter and expel whilst you do some gentle tummy rubbing to dislodge waste
After process slide off board and evacuate any additional water and waste
Clean board.
( water containers are too large for us to economically post to you. We recommend any 20-30 litre container, but we find the best are 25 litre jerry cans available,Halfords, Argos, Amazon etc).
The process is shown below in the video.
We also find that parasites of many kinds are expelled along with the waste. We really dont want these critters. We pick them up from our environment, food etc. That is why we need colonics from time to time as part of our own health regime. There are many sites on the internet that have pictures of these parasites if you dare to look.
IMPORTANT INFORMATION FOR MEN
70% of orders are from women, however men are catching up over the years!
An additional bonus for men is the prostate. The wall between the prostate and bowel is very thin, it is so important to keep this area clean and with a good supply of blood. Enemas are fine here, but in most they are not conducive to repeated cleansings (messy). The board eliminates any messy procedure. To some extent we may want  to get over our conditioning to reap the benefits of a process that is beneficial and logical and has been used for many centuries.
The colonic irrigation unit is a handmade unit that takes several days to complete, with various processes and drying time. The colonic board has a wooden inner frame to provide support and it must be remembered that for this home colonics board, a sturdy support is required at the head end, such as a sturdy chair. The bowl end of the colonic irrigation board sits on top of the toilet, remember have the seat down, ie the colonic board sits on top of the toilet seat, to allow the exit chute underneath to fit comfortably within the toilet to allow all the colonics waste to cleanly go into the toilet itself. If you feel that you are overweight it is useful to support the small amount  of colonic board that is not supported by the chair or toilet, by a small stool. This provides a particularly rigid support which will allow you to relax during the colonics process itself.
Some people worry that their legs are too long for the colon board, but the legs are bent and the feet rest comfortably either side of the bowl on top of the board. Have the container near to your side as when you are on the colonic unit, youll need to open the clip that allows water to flow into the rectum. This puts you in total control of the colonic irrigation process, as sometimes you might want to allow water in and close the clip to provide an enema approach, then open the colonic clip to allow water in to flush out the waste. The water in the process of home colon cleansing is allowed to flow in and out by itself, even by closing the clip by one notch to slow the water down which increases the procedure time but if you are in no hurry..enjoy.
You can gently rub your tummy during the process to enable evacuation, whatever you do is ok and often intuitive. You have a tool now that you can use any time of the day, and indeed colonics might appeal late at night or on a bright sunny day...and like anything it will help only if it is used, and this is what we hope when you see how easy home colonic irrigation is, which will encourage you to progress in your health and self-empowerment.
Many ask the best water to use for colonics, tap water,filtered water, additives in water etc. 
For a beginner, use the nearest available tap water..if you please then a charcoal filter is useful to rid some of the chlorine, then half fill the colonics water container and place near and above the board, then using a smaller container , fill the container up ...it is heavy to lift when full.
For more experienced users, they might want to add additives to the water, generally just water itself is the best.
However if you are addressing a particular problem with colonic irrigation and want herbal additives there are several companies that supply these specifically for colonics.
You have a tool now that you can use anytime,some have a routine, some intuitively...whatever is easiest for you.
THankyou for buying a Home colonic irrigation board, may it serve you well